Types of Massage and Holistic Therapies

There are a variety of different styles, types and techniques of massage utilized in each massage therapy session.

Below is a description of some of the massage modalities that we provide. Other Holistic therapies that we offer include Foot Reflexology, Reiki Energy Sessions & the Ionic Cleanse Body Detox Foot Bath as well as a full menu of Skincare services,Mobile Massage and Custom Airbrush Tanning



Visit our Gift Certificate & Specials Deals pages go discounts.
Deep Tissue Massage 60 min. $75 * Pkg of (3) 60 min. $180 * 90 min. $ 95 * Pkg. Of (3) $250

Deep Tissue massage refers to massage designed to relieve severe tension in the muscle and the connective tissue or fascia. This type of massage focuses on the muscles located below the surface of the top muscles(deep to the surface muscles). Tigger Point therapy, nueromuscular massage and myofascial release are all forms of "deep tissue"massage.

Swedish Massage 60 min. $ 65 * Pkg. of (3) $180 * 90 min. $85 * Pkg. Of (3) $210
Swedish massage uses five styles of long, flowing strokes together massage. The five basic strokes are effleurage (sliding or gliding), petrissage (kneading), tapotement (rhythmic tapping), friction (cross fiber) and vibration/shaking. Swedish massage has shown to be helpful in reducing pain, joint stiffness, and improving function in patients with osteoarthritis of the knee over a period of eight weeks. It has also been shown to be helpful in individuals with poor circulation. The development of Swedish massage is credited to Per Henrik Ling, though the Dutch practitioner Johan Georg Mezger adopted the French names to denote the basic strokes. The term "Swedish" massage usually refers to the classic "relaxation" massage.
Trigger Point Therapy (Deep therapeutic massage) 60 min. $75, 90 min $95
Trigger Point Therapy is a specialized form of muscle therapy often referred to as nueromuscular therapy.A seesion begins by the therapist asking the individual to describe the pain and its location in detail.
The therapist will then probe the area of the coordinating trigger point.Once the point is found, the therapist will
apply sustained pressure using the fingers, knuckles, or elbows for several seconds to dissapate the pain causing bundle of chemicals that make up the trigger point.The area of the muscle that was constricted around that trigger point then releases.
Pain relief is often experienced immediately.
Finally, a series of muscle releases is taught to the individual to reeducate the muscles and to prevent the pain from returning.
Trigger point therapy is said to interrupt the neural signals that cause both the trigger point and the pain. The object is to eliminate pain and to reeducate the muscles into pain-free habits. In this manner, the swelling and stiffness of neuromuscular pain is reduced, range of motion is increased, and flexibility and coordination are improved. The therapy can also relieve tension and improve circulation.
The list of conditions that benefit from trigger point therapy include arthritis; carpal tunnel syndrome; chronic pain in the back, knees, and shoulders; headaches; menstrual cramps; multiple sclerosis; muscle spasms, tension, and weakness; postoperative pain; sciatica; temporomandibular joint syndrome (TMJ); tendinitis; and whiplash
injuries.
Prenatal Massage 60 min. $70, Pkg of (3) $180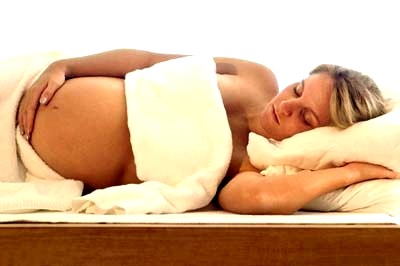 Prenatal massage is similar to massage during non-pregnancy in terms of the goals (relaxation, pain relief, increased circulation & mobility, etc.). However, due to the changes undergone during pregnancy, modification are made. To accommodate swollen tender breasts and a growing belly, special pillows, positioning and techniques are utilized to ensure comfort for both the expecting mother and baby. With increasing weight, a changing center of gravity and the many other changes associated with pregnancy, prenatal massage can help provide relief and a sense of well being that is much deserved.[1]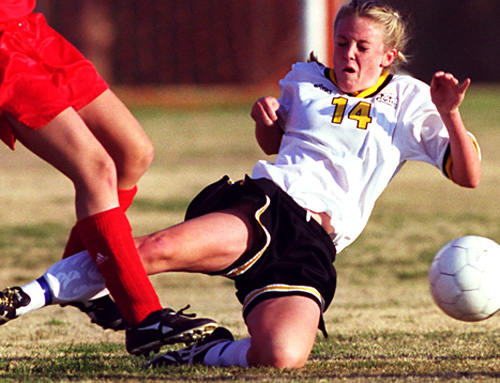 Sports Massage 60 min. $70, Pkg. Of (3) $180
Sports massage focuses on increasing blood and lymphatic fluid flow, reducing and eliminating pain as well as tender trigger points, and increasing range of motion of the affected area. Sports massages can be broken into 4 distinct types - the pre-event sports massage, the post-event sports massage, the restorative sports massage and the rehabilitative sports massage. As the names indicate, each type of sports massage has a different focus for the athlete as they are delivered at different times during their training and performance schedule. Sports massage is beneficial for athletes of all ages to aid in muscle recovery and avoidance of muscle injury due to over training as well as enhance speed, strength and overall performance.

For information on:
Reiki, Foot Reflexology,Airbrush Tanning & the Ionic Body Detox foot bath click on the list to the upper left of this page.
[1] Content Copyright ProfessionalPlanets.com LLC dba MassagePlanet.com
[2] Content Obtained from
Wikipedia.com
.