Foot Reflexology
According to ancient knowledge all organs and glands of the body are connected to points in each foot.Applying pressure to thes specific points reduces and eliminates blockages improving the function of the corresponding organs and glands while increasing circulation and enhanced detoxification of the entire body.This is a client favorite spa treatment that is deeply relaxing and revitalizing.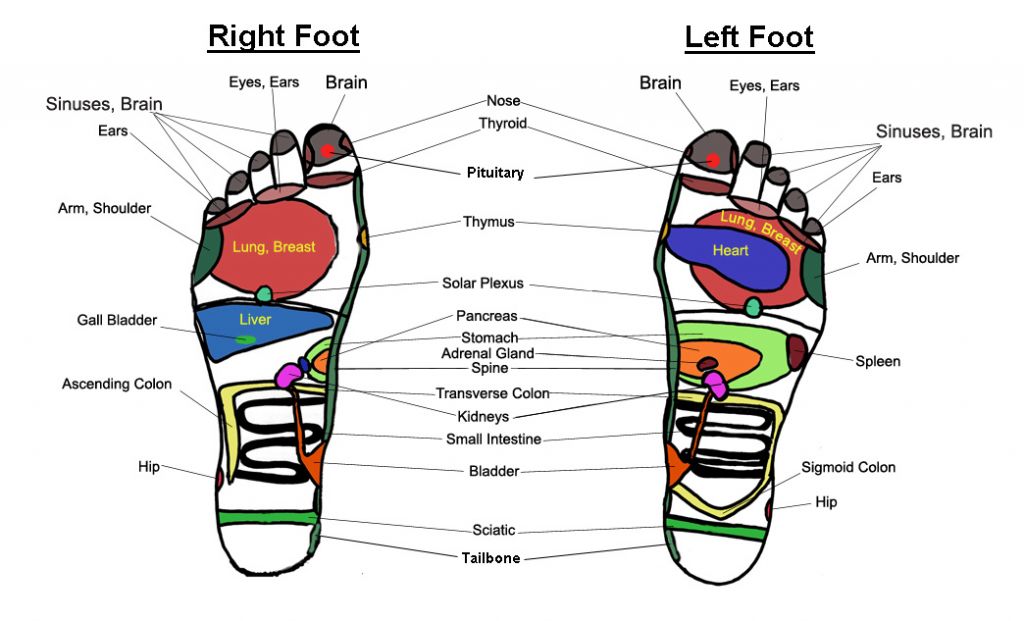 Benefits Of Reflexology
induces deep relaxation and relieves insomnia

headache & migraine relief

improves circulation

constipation and irratible bowel

can lower blood pressure

used to treat infertility and reproductive disorders

alleviates allergy symptoms

is an adjunct to mental health care ( depression, anxiety & stress)

is a compiment to cancer care ( pain, nausea, and vomiting)

used during birthing and post partum recovery
Your reflexology session is customized to address your inividual health needs. Your reflexology session will also include a relaxing foot massage.
Each reflexology session is approximately 1 hr. $70 (3) Session Pkg. $180
Visit our Gift Certificates & Special Deals pages to purchase online & SAVE!